Money Management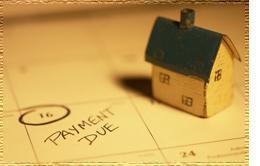 No one is born with natural money management skills. You may have learned some money management skills from your family but you may want to manage your finances differently than your parents did. You also may have learned some money management skills at school or through life experiences. Developing good money management skills takes time, practice, and patience. Check out the following resources for tips on how to manage debt and get started building financial security!
Check Your Credit
Credit is a tool many of us use for managing our financial lives. A credit report is an explanation of an individual's credit history. Lenders and creditors use the information in this report when deciding whether or not to lend money to us. Landlords and utility companies also use the information to make decisions about deposits, and employers may use the information prior to hiring or before allowing access to company credit cards.
Empower yourself to make better financial decisions by checking your credit on a regular basis. You can receive one free copy of your credit report each year from all three credit reporting agencies. The fact sheets in this series will explain how checking your credit thoughout the year will help you with your financial goals, both short and long-term.
To sign up for K-State Research & Extension's Check Your Credit email program, click here: https:/tinyurl.com/ms35jedd. 2023 program registration dealine is February 20, 2023.
When Your Income Drops
Many circumstances can lead to an abrupt reduction in income: a factory layoff or cutback, loss of a job, reduced farm income, or loss of a second income from a spouse. Just the threat of any of these situations is a serious blow to individuals and families struggling to survive economically in difficult times. The fact sheets in this series can help you begin to find your way when your income drops.
When Your Income Drops: Don't Panic -- Take Control
When Your Income Drops: Making Ends Meet
When Your Income Drops: Coping With Stress
When Your Income Drops: Community and Family Resources
When Your Income Drops: Sharpening Survival Skills
Related Information
Dogs, Cats and Birds, Oh My! - Factoring Pet Costs into a Family Budget
Financial Literacy - 30 Step Path to Financial Freedom
Through a Child's Eyes: Helping Children Understand the Concepts of Time, Money, and Talent
How are You Doing? A Financial Check-Up
Rutgers - Personal Finance Information
Taking Inventory - Protecting Your Household Possessions
Where to Go for Credit and Debt Help
Forms