Marais des Cygnes Distrtict Walk Kansas
Walk Kansas 2023

March 26 to May 20, 2023
Welcome to Walk Kansas FAQ's Sheet 2023
Marais des Cygnes District Walk KS staff:
Franny Eastwood- fmeastwo@ksu.edu
Carolynn Cochran- caro6776@ksu.edu
Julie Ramsey- jramsey3@ksu.edu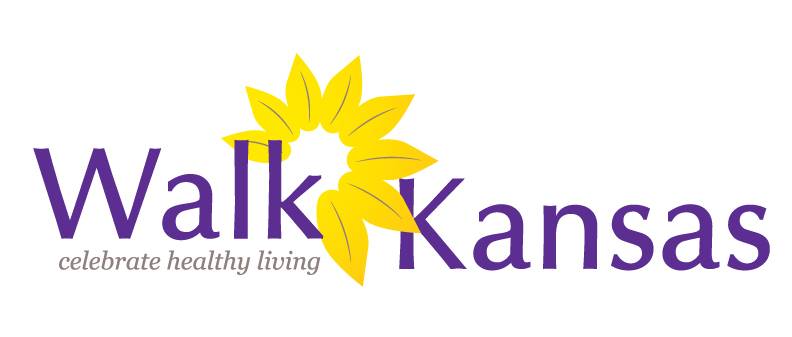 Challenge 1: 8 Wonders of Kansas
Challenge 2: Cross Country
Challenge 3: Little Balkans (Winding Trail) to Nicodemus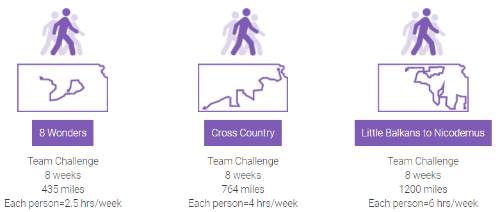 Registration starts March 6, 2023
***Cost per person is $10 and due at sign up***
Start Walking/Exercising March 26, 2023
Enroll by April 3, 2023 to participate.
1. Captains, gather your team of 4-6 individuals
2. Captains- Collect information for your team. You can pick up a registration packet from the Extension office to help with this. (But it is not necessary to have a packet)
Things You will need for team Members for registration Online:
Names and emails of your team members (each person needs to have a different email address.) If a person does not have an email address you will need to have them either go online and sign in as an individual ask to be put on your team. When they do the registration they will have to use a fake email address like theirname@noemail.com to be able to finish their enrollment. Or they will need to fill out a paper copy of the registration and turn it into either the Paola or Mound City office.


T-shirt orders are being done online through our vender and you will order directly from them and your items will come straight to you instead of you having to come to the extention office to pick them up. Click Walk Kansas Apparel to see your color options and different styles of shirts available. (in order to get shirts you will need to order and pay online).


You can pay online with a credit card/PayPal or bring a check for your entire team's registration to either the Paola or Mound City office. Checks need to be made out to MdC District
3. Captains, go to walkkansasonline.org to select your challenge and register your team.
Don't have a team? No problem. You CAN register as an individual to be placed on a team later. However, if you do have a team then PLEASE let your team captain register you first. Or if you know your team name you can ask to be put on that team.
Also new this year if you dont have a team and you do not want to be added to one you can "Go Solo" and try the new solo walk they have added this year.

If you are not paying online then you will need to bring/mail your payment to the Mound City or Paola Extension Office.
"If you have elementary or high school-aged youth on your team or are a SNAP recipient , please contact the Extension office to get your discount code before registering."

***
If you are wanting paper copies of the registration information you would print the following information. Or come by the office for printed copies of the forms. You do not have to do paper registration if you would prefer to take care of everything online you are able to do that.

Captains Information (1 for Captain)
Guide for Captains 2023
Team Registration Form 2023
Team Captains Log 2023
Participants Information
(1 per participant - 4 to 6 per team)
Walk Kansas Participants Welcome Guide 2023
Participants Registration Form 2023
Walk Kansas Daily Log 2023
Walk Kansas Activity Guide 2023
Fruits and Vegetables Table
Walk Kansas App's for your Phone Information